I love this room so much because almost everything in it is homemade or thrifted goodness. This was made by my dad when he was in high school. He's amazing! And it's still in practically perfect condition today.
So you want to know the sad truth? I almost had my mom sell this for $5. I don't have a lot of sentiment for "things". This had been sitting in their garage for years so I convinced her to get rid of it. Someone called my mom to buy it and my mom backed out last second. THANKS MOM!!! I came to my senses and realized (years later) that I NEEDED this night stand.
We gave it a coat of white paint, replaced the hardware the same new sleek hardware as the vintage dresser in their room and breathed some life back into this beautiful side table. And now it's such a treasure to me. How could I have thought to get rid of it?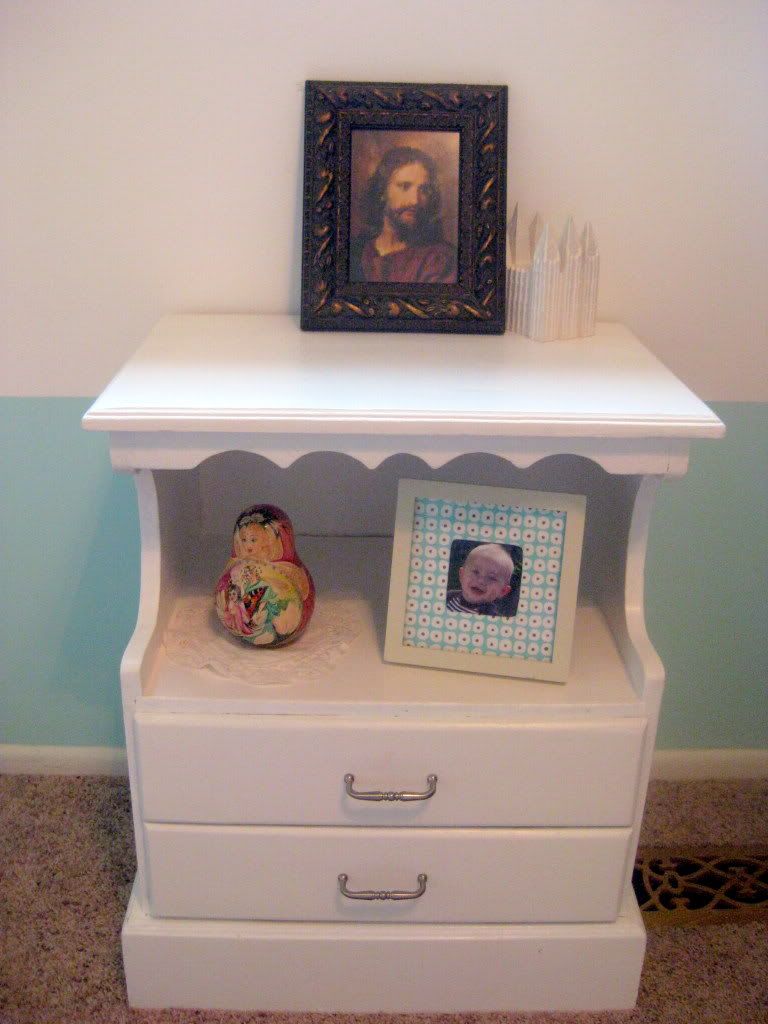 This is one of my favorite paintings of Jesus Christ. And it adds so much peace to the room. I wanted a picture of Jesus at eye-level to the kids, so this works out perfect. The temple next to it was found at a yard sale.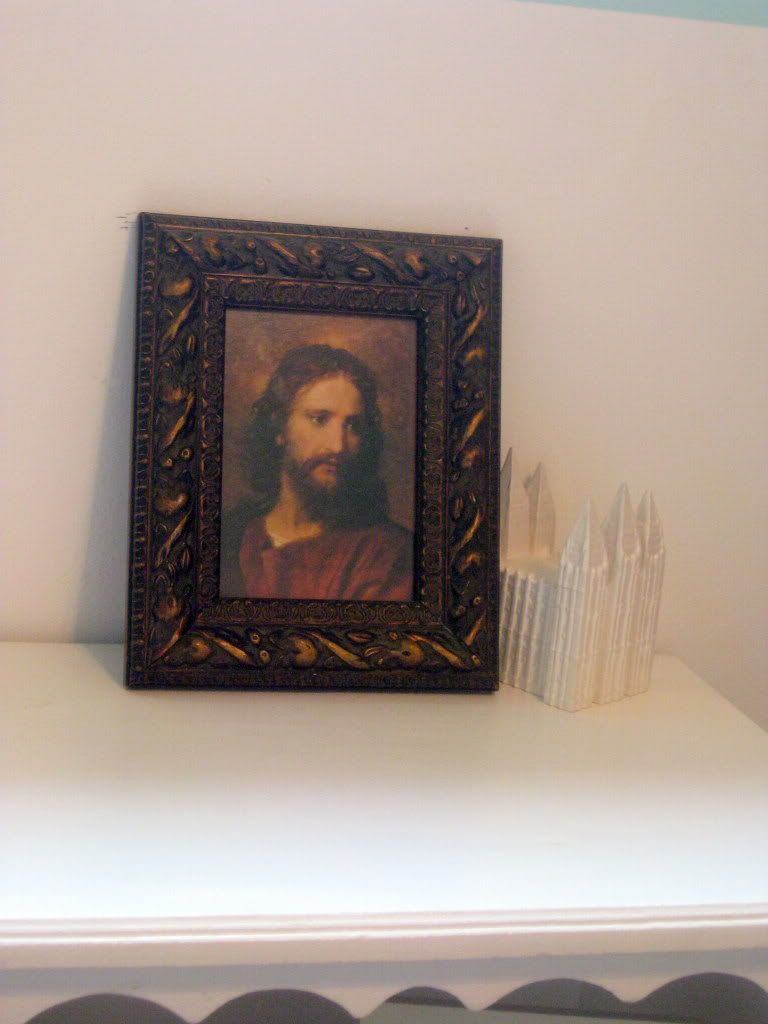 I found this wooden martroyshka doll while in Ukraine. I knew I had to have it for when I had a little girl of my own one day. It's a treasure to have in the nursery. The paint glistens and sparkles and inside is the most beautiful sounding bell. C and O love to play with this fairytale Ukrainian toy.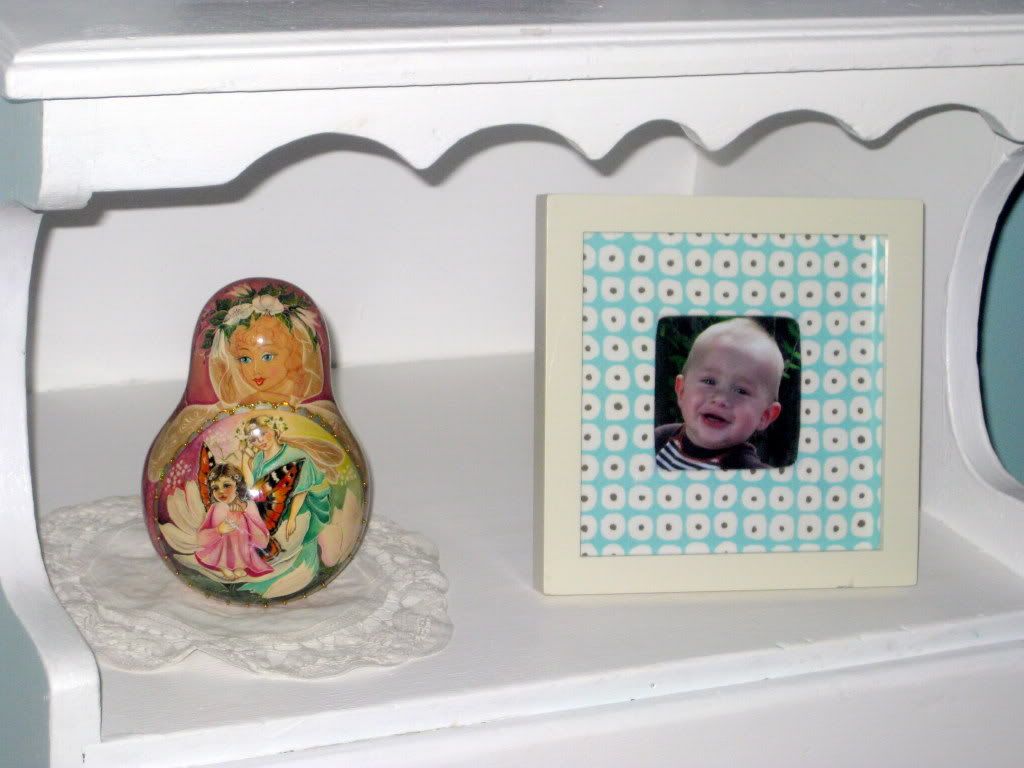 The frame mat is covered in
fabric
from my sister-in-law's store