Three of my sister-in-laws made our baby's bedding. They are all so talented and generous to us.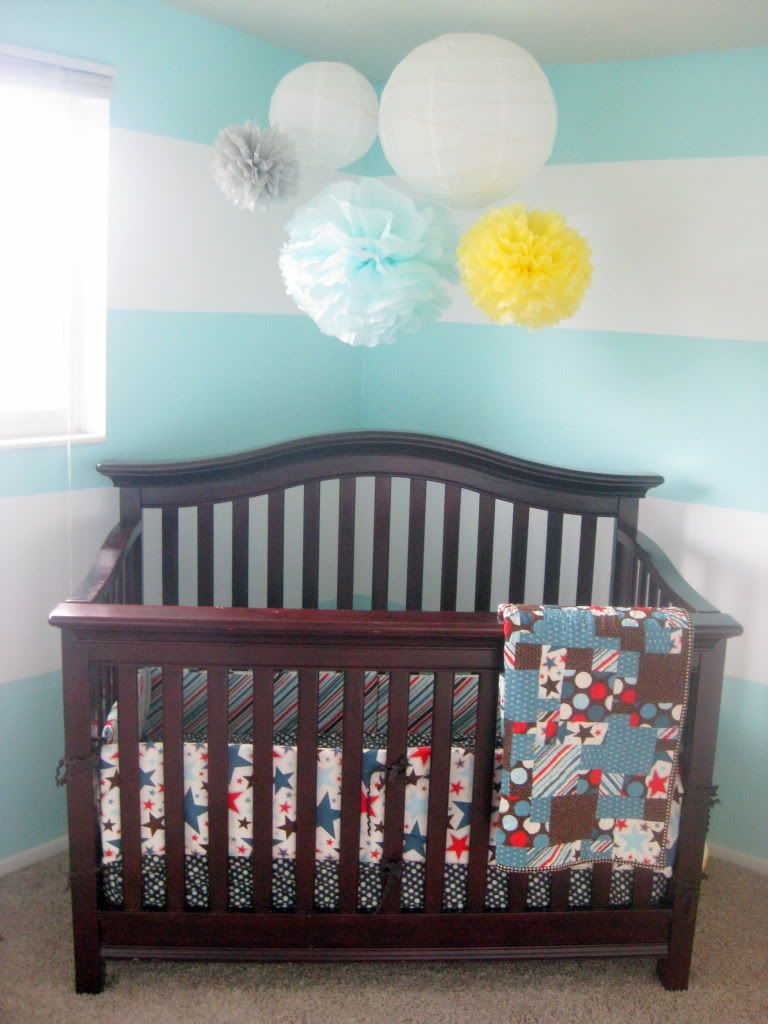 Becky made this amazing quilt. It's even quilted with stars. Amazing! It has beautiful fabric, binding, everything.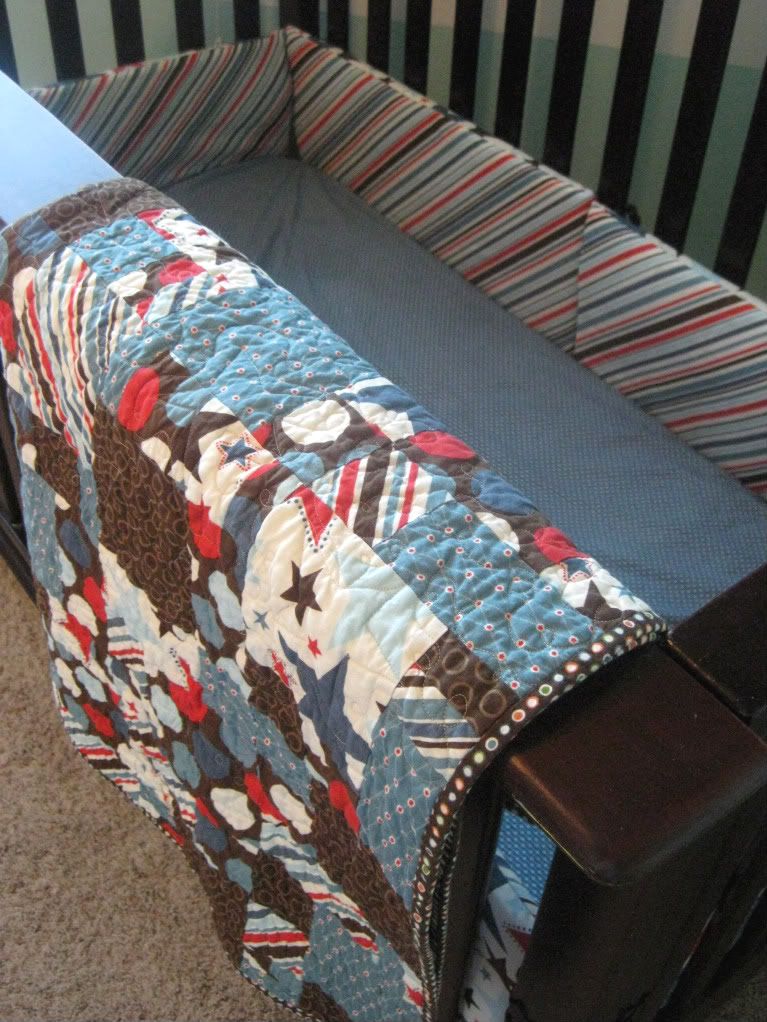 Sara made these gorgeous bumper pads. Seriously! She made those. Amazing.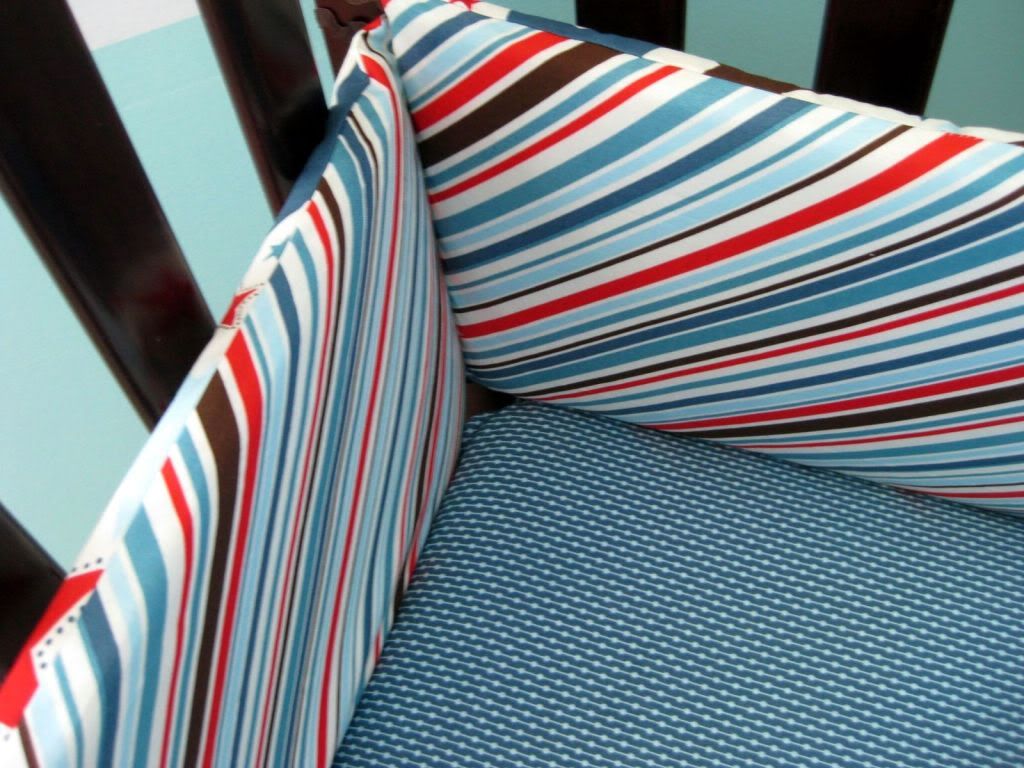 Look at the ties. So stinkin' cute.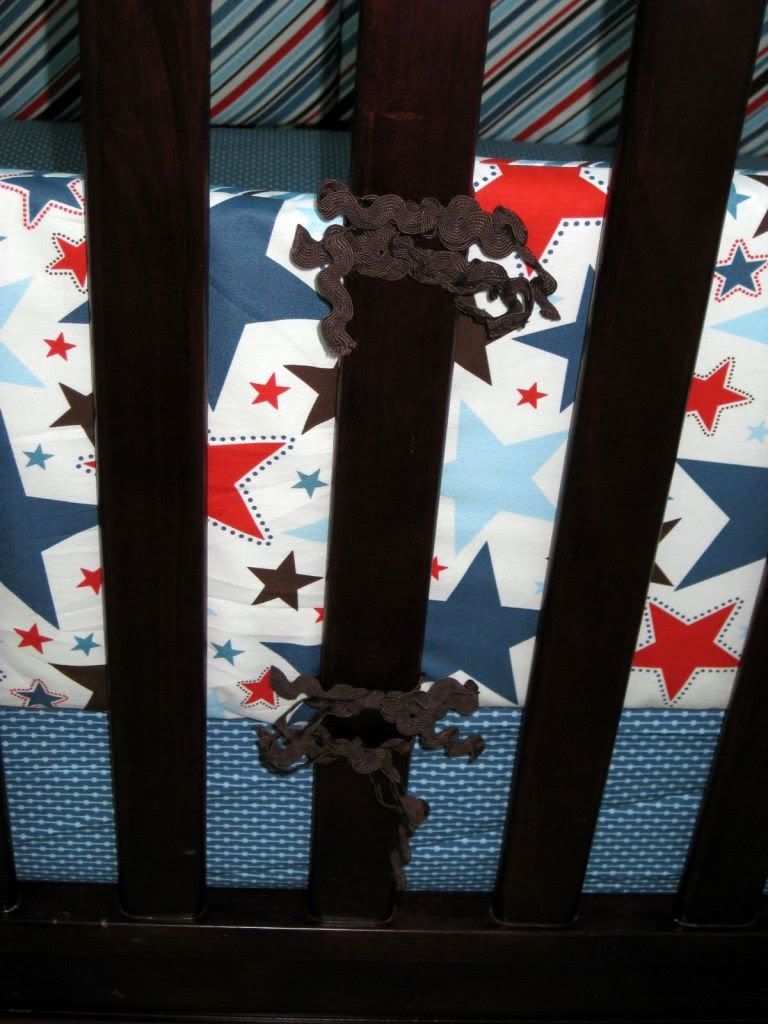 And Julia made two sheets. One is warm flannel from
Sara's shoppe
and the other is from her own
quilt shoppe
. They are the greatest crib sheets! They fit perfect.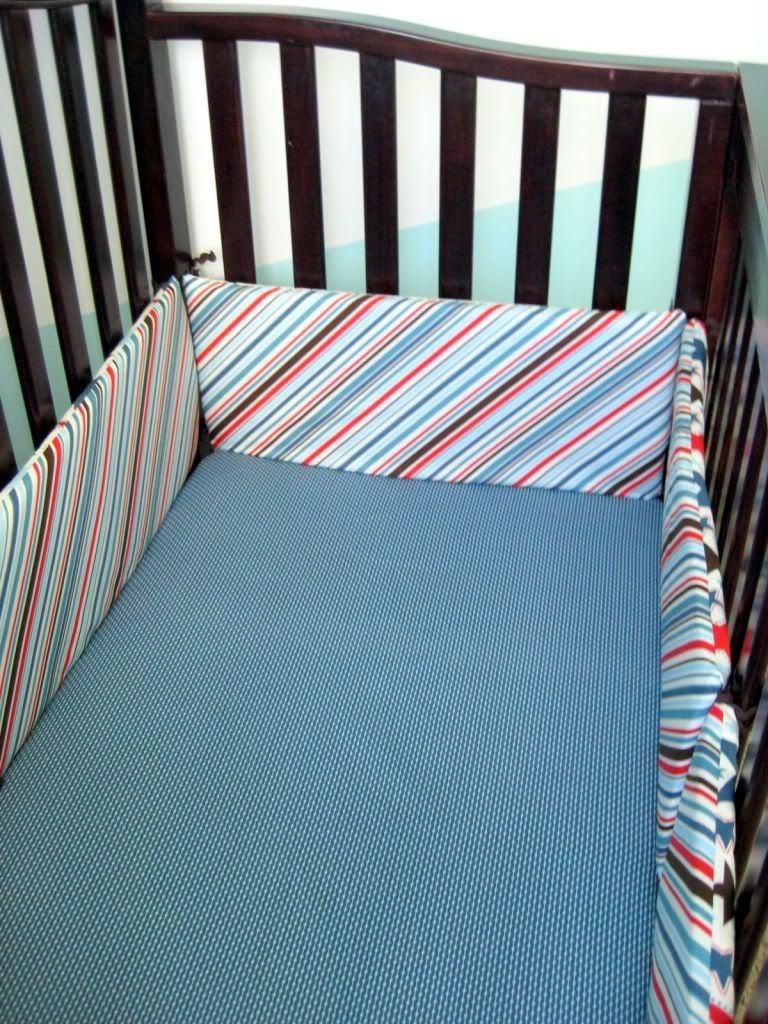 And I made these pom-pom's using this
tutorial
. The white lanterns are from Ikea.