Here are some activities we did last year for Halloween. My oldest daughter was almost 29mo. and my youngest was almost 16mo. when we did these. Hopefully that gives a helpful age range for those that want to try these. We are doing some of the same crafts this year. And just looking at these pictures brings back fun memories. I love halloween.
This guy is made up of rectangles, squares, triangles, and circles.
Great for teaching kids about shapes in a fun way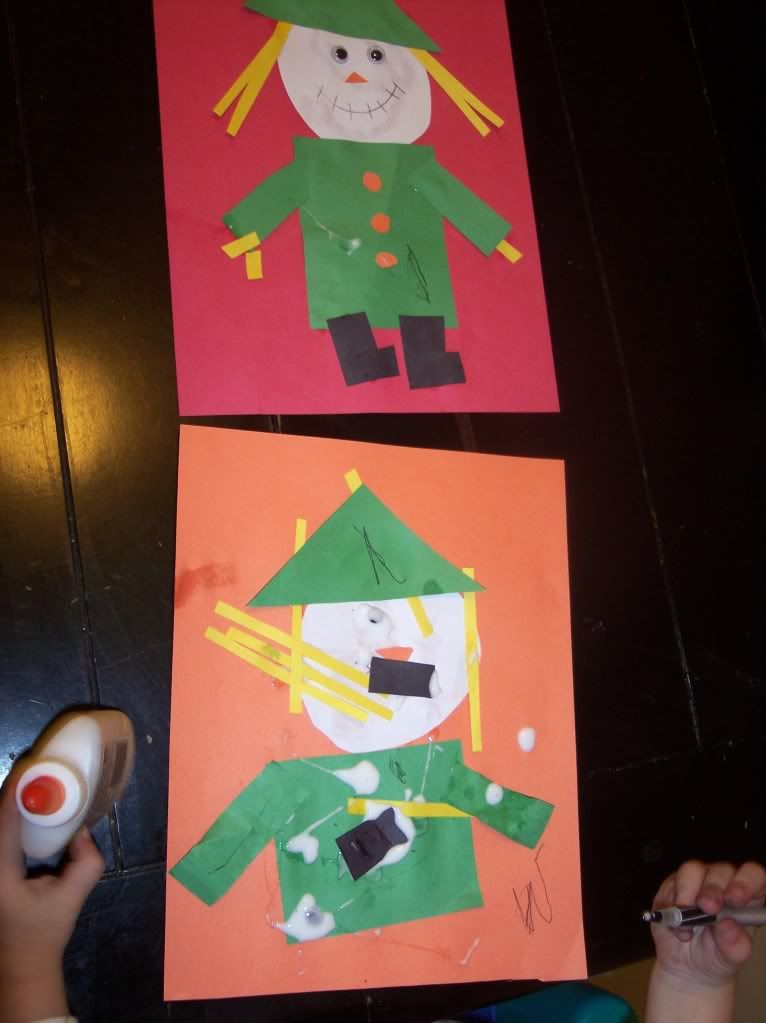 Last years: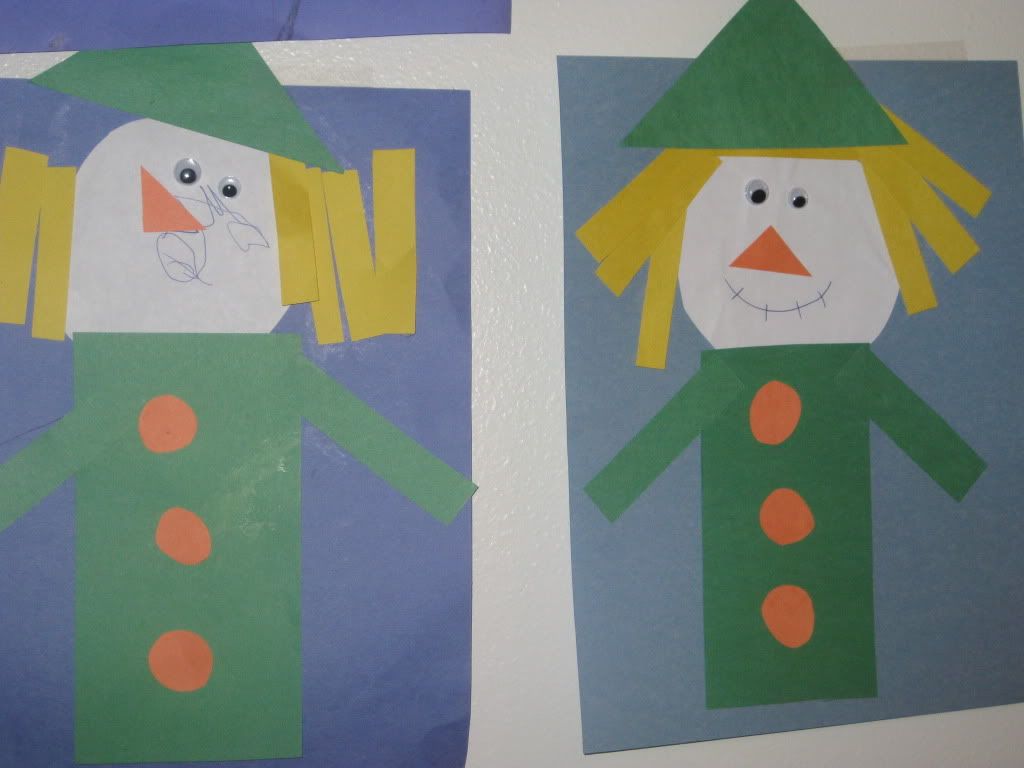 HALLOWEEN COUNTDOWN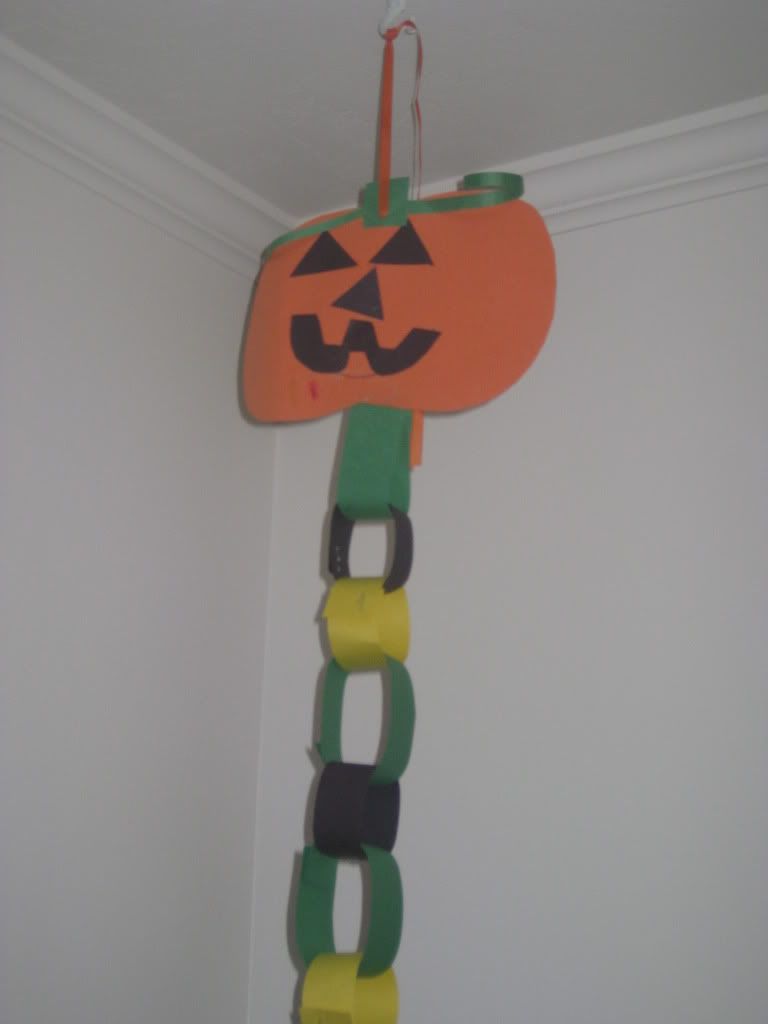 TOILET PAPER ROLL CREATURES:
Frankenstein, mummy, and pumpkin.
I remember that this was a great age to start my youngest with painting. She sat for 30min. concentrating on getting that pumpkin completely orange. It was amazing.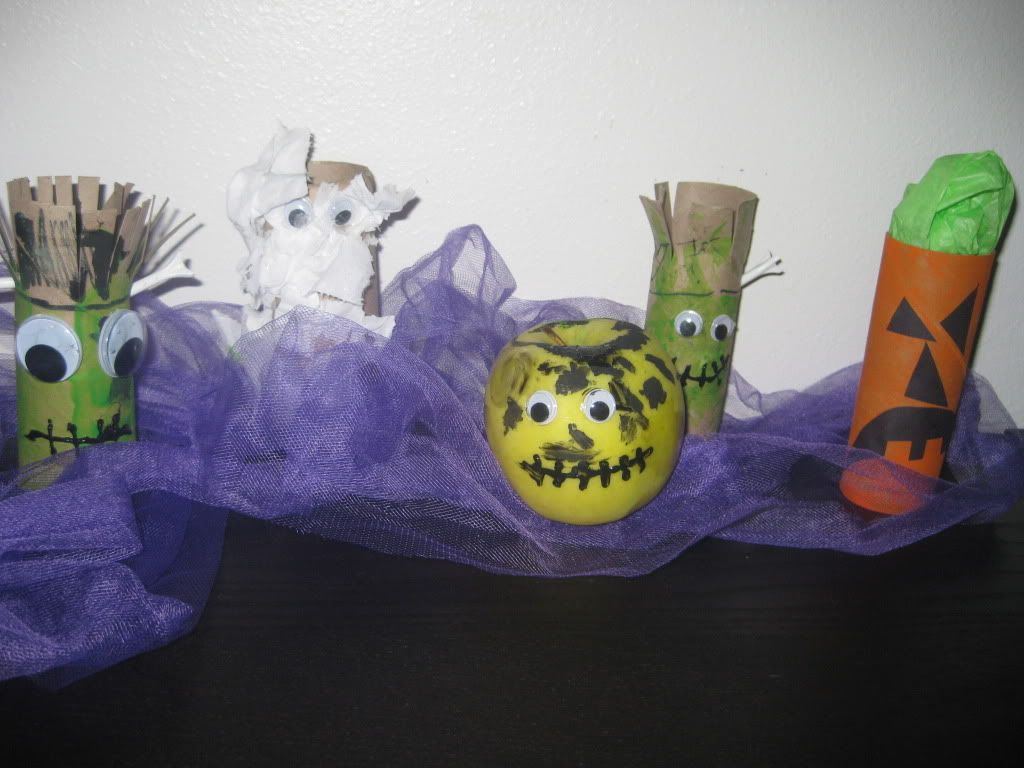 And a close up of Mr. Mummy. He was my favorite. (toilet paper glued on a toilet paper roll)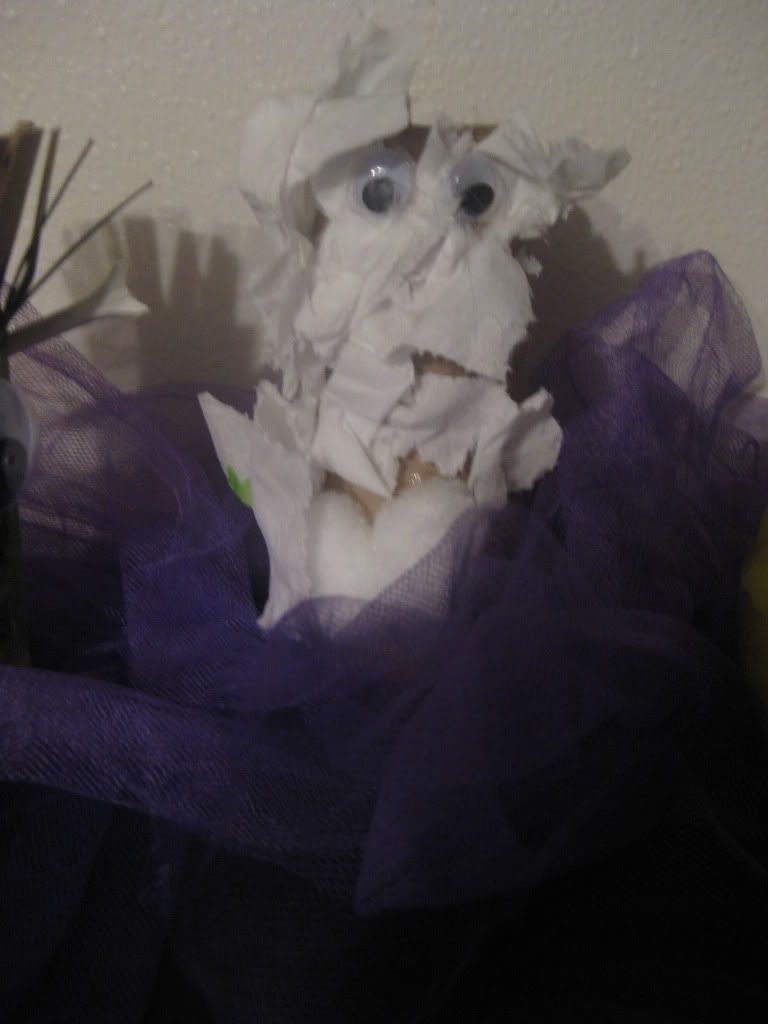 I cut out a ghost shape and taped it onto white paper. The girls then painted with black everywhere. When dry, remove the ghost and the print is left.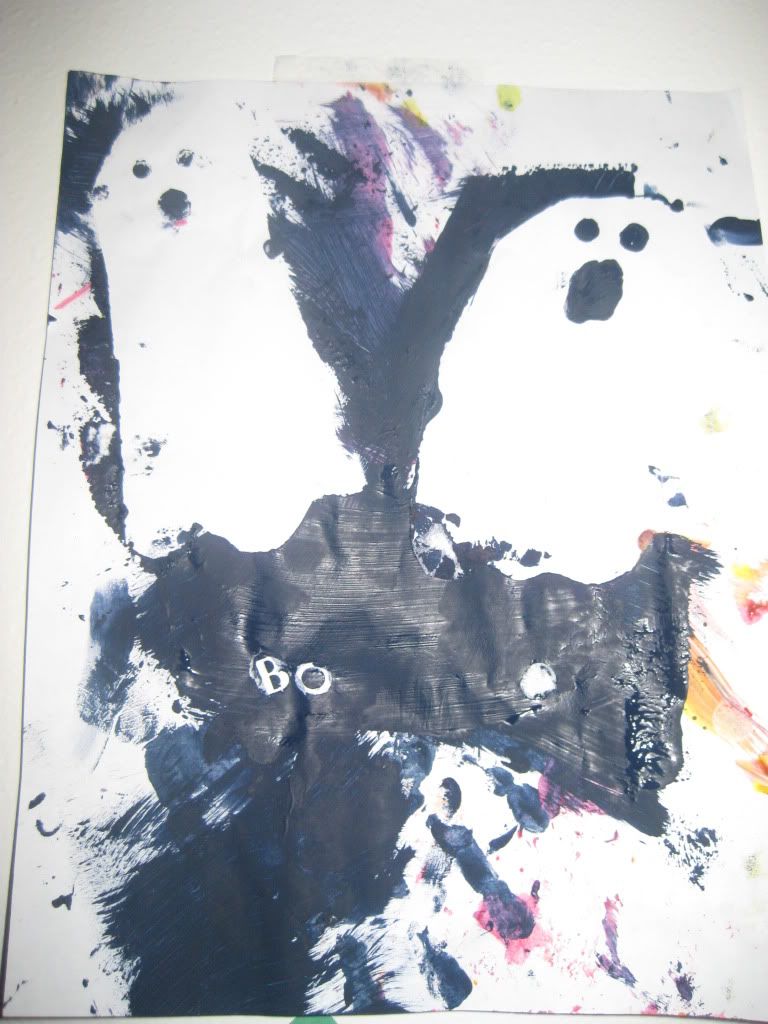 ORANGE PUMPKIN
These cuties were filled with fresh cut fruit.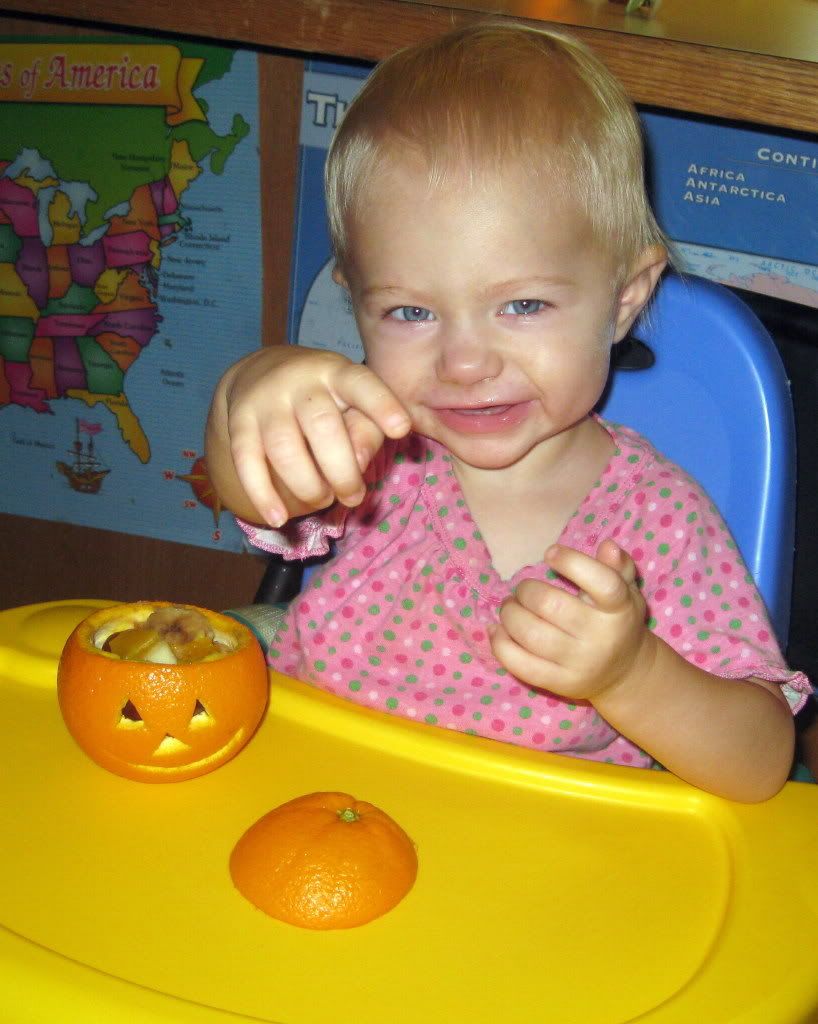 FRIENDLY BAT
Cut out child's handprint, a circle and viola a BAT!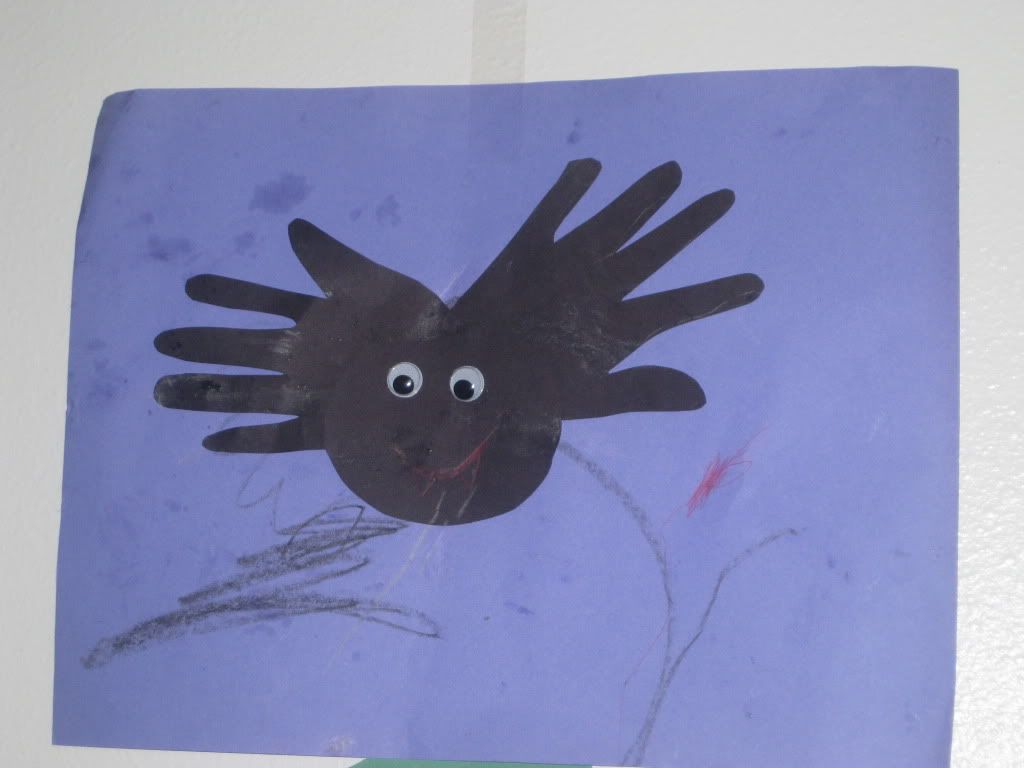 Filth Wizadry Pancakes
I got smart this year and bought the ketchup/mustard containers she talked about. Ours will hopefully look much better this year. But still, these were fun to eat.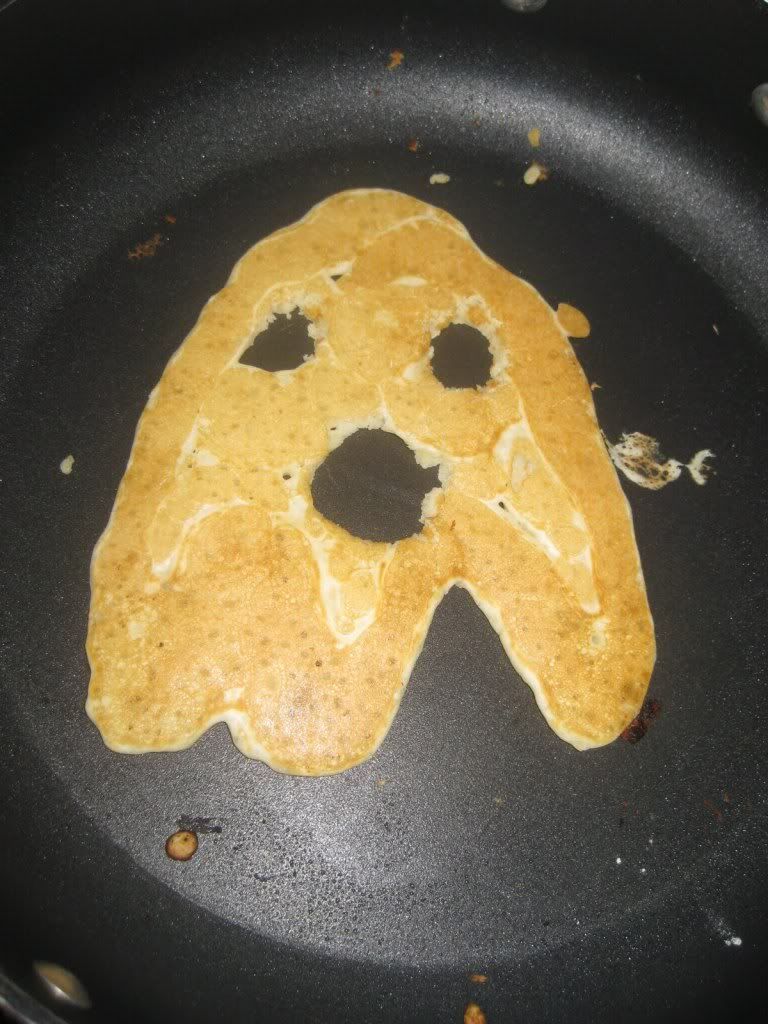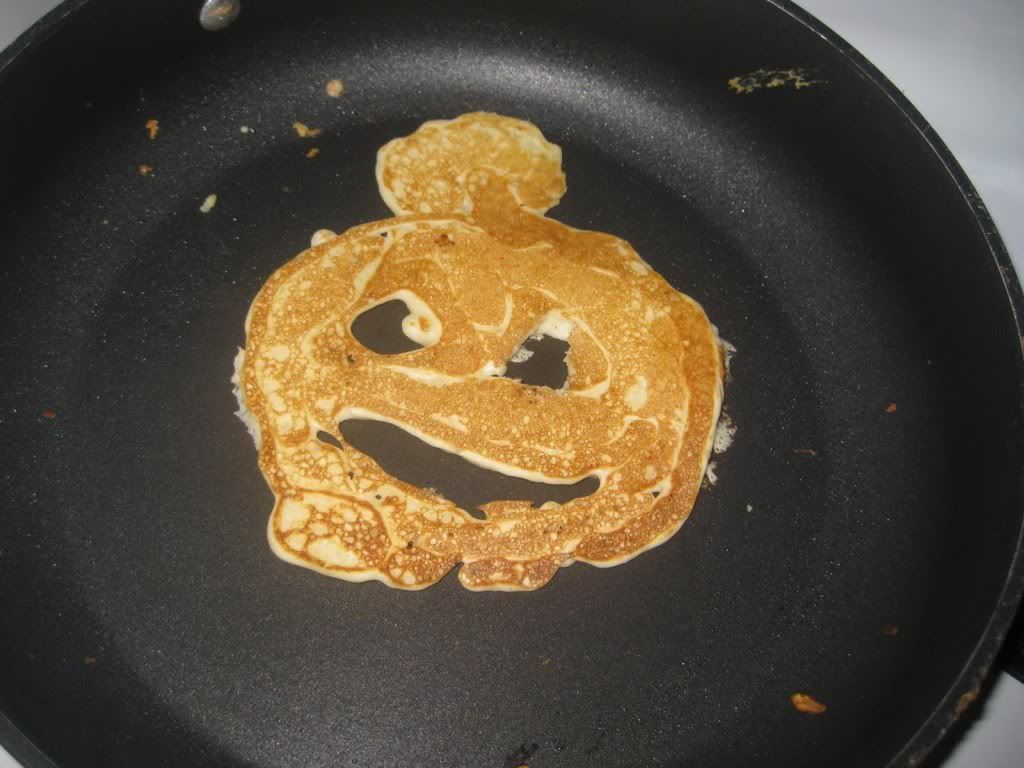 PUMPKIN CARVING
Of course! Curious George, Jack-o-lantern, and Nemo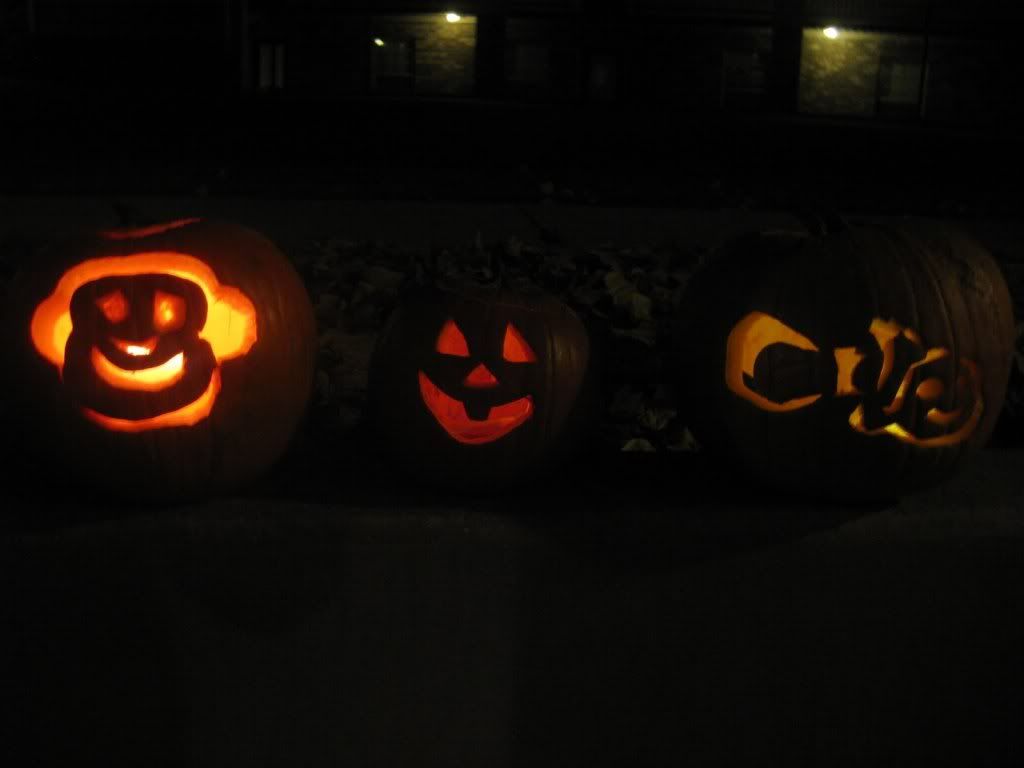 HOMEADE PIZZA PUMPKINS
Thanks to daddy :)